Caroline Danysh, Media Specialist
Letha Martin, Media Clerk
---
Welcome the the WES Library Media Center!
Waccamaw Elementary's Media Center is home to over 12,000 resources available to students, teachers, and parents. These include print books, reference books, audio and video materials, and periodicals. The nonfiction section supports the school curriculum and students' interests. The books available span a wide range of ability levels and interest levels.
Students have access to Destiny Quest, our online catalog, and FollettShelf, our ebook collection. Students can search by ability level, interest, subject, title, or author. Destiny Quest and Follett Shelf can be accessed from home.
Books are arranged in sections titled Everybody (picture books), Fiction, Nonfiction, Biography, and Reference. Teachers have educational resources available to them in the professional room.
There are 5 computers for student use and a laptop cart with 24 laptops. There is also a promethean board available for media center lessons. The WES Media Center utilizes a self check-in and check-out system. Students are taught very early how to use their IDs to check in and out their book selections on their own. Kindergarteners check out 1 during each library visit. First and second graders check out 2 books during each library visit and third graders can check out up to 3 books each visit.
Library Media Goals
Our first and foremost goal is to foster a love of reading in the students of WES. The library media lessons will focus on:
·

STEM (Science, Technology, Engineering, Math)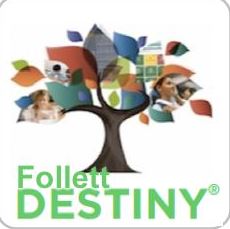 ---
---
Webpage Visitors