---
Welcome to Ms. Pyatt's class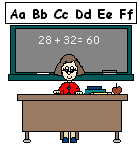 Welcome! I am excited that I have the opportunity to work with students in kindergarten. It is rewarding to work with students during the early stages of development. I have been working in the public school system for more than twenty five years. I have earned a master's degree in "divergent learning". The classes were helpful in preparing me to meet the needs of individuals through using different learning styles. I will do my best to reach and meet the needs of students that are entrusted to me for the school term, while helping them to work to their full individual potential. Realizing that students are individuals with differences in learning abilities and learning styles, I will teach individuals, remembering that all students are individuals and should be taught what they need to become independent and life long learners. Together we can accomplish greater things.

Class Agreement
I agree to be respectful to myself and eveyone who I met
I agree to do my best at all times
I agree to help keep our classroom and school clean
Class Promise
I promise to do my best to be a bucket filler at school, at home and everywhere I go!
Daily Five
Daily 5 is a predictable structure that is used daily to help students make positive choices that enhances their learning. Students will rotate through 5 learning stations during our ELA Block. The learning stations will be assigned by the teacher. he choices are;
Read to Someone
Listen to Reading
Work on Writing
Word Work
Read to Self
Tentative Daily Schedule
Ms. Pyatt 2016– 2017
7:50 – 8:45 ~ Math
8:50 –9:35 ~ SPECIAL AREA
9:40 –10:15 ~ Writer's Workshop
10:20 – 10:50 ~LUNCH
10:55 –12:30 ~ ELA
12:30 – 12:55 ~ Recess
1:00 – 1:35 ~Social Sciences
1:40-2:10 ~ Snack/Center Time
2:10 –2:20- Wrap up Time ~Read Aloud/Leap Frog Phonics/Promethean
2:20 -Pack Up
2:35 - Dismissal
Reminders: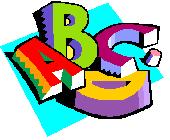 Supply List
1- Pack of Yellow Ticonderoga Pencil (beginners) Optional
Clorox or Lysol wipes
1 large box of Kleenex
2 Large Glue Sticks
24 pk. box of Crayons
Blunt Tip Scissors
1-Pencil, crayons, scissors
Individual Earbuds-(not expensive)
Wish List
Ziploc Bags( variety)
Latex Free Bandage
Liquid Soap
Hand Towel