---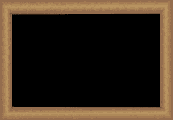 I was born in Columbia, SC and I moved to Pawleys Island when I was a year old. I went to Waccamaw Elementary School and graduated from Waccamaw High School. I graduated from Converse College with a BA in Early Childhood Education and received my Gifted and Talented certification from Coastal Carolina. I enjoy spending free time with family and friends, reading, being out in the sunshine, and teaching. As an educator, I am committed to providing the best education to all students in a fun and safe learning environment.

Schedule:
Morning Tubs
Calendar/Music/Read Aloud
Choice Time
Morning Recess
Lunch
Read Aloud/Quiet Time

Nap
Snack

Centers
Afternoon Recess
Dismissal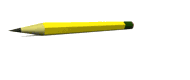 Supply List:

Bookbag

Change of Clothes
Water Bottle


(label your child's supplies/coats/sweaters with a permanent marker)


Reminders:
School Starts: 7:55
Lunch: Free of Charge
Wednesdays: Newsletter in Binders
Fridays: All classwork sent home
My cell phone number is at the top of every newsletter. Please never hesitate to call/text with a question or concern.
Classroom Rules
Be Nice
Listen
Walk
Keep Hands/Feet to Yourself
Raise Your Hand to Share
Use an Inside Voice
Try my BEST!




THANKS FOR VISITING OUR CLASSROOM WEBSITE!!!